NEW: Alingua Sci
Sabrina De Oliveira is an alumna of ESB and is currently finishing up her bachelor's degree in Biomedical Sciences at Maastricht University. During her time at ESB, she did higher level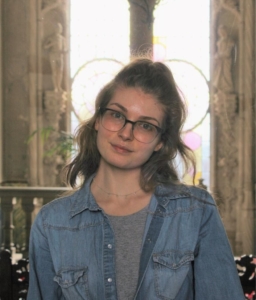 , physics, biology and chemistry – eventually achieving an average of 9.4 for these subjects at the end of S7.
She will be working with Alingua in the upcoming academic year to provide our new science and mathematics branch, Alingua Sci. This new tutoring program will include:
Mathematics (excl. advanced mathematics), chemistry, biology and physics tutoring for years S4 – S7.

preBAC and BAC prep for S7 biology students. 
During her lessons she will work through any content that the student(s) is struggling with. She will also provide summaries which the students will be able to use in their own time and in preparation for normal in-school and Alingua Sci lessons. Furthermore, Facebook/WhatsApp groups will be made for students involved in group lessons. These digital groups will be supervised by Sabrina so that group discussion concerning the subject's content is checked for errors. 
During the preBAC and BAC prep lessons, previous BAC exams will be used as practice and any difficulties explained. In addition, time management will be practiced and study techniques will be evaluated when necessary.